Posts
Captions of the Week
The Guardian seems to have some legal fear of using the word "arrest." These are the captions they used in a story about the, um, Final Piss-Up on the London Underground. Am I just getting old and surly or was there never a better justification for a law going into effect?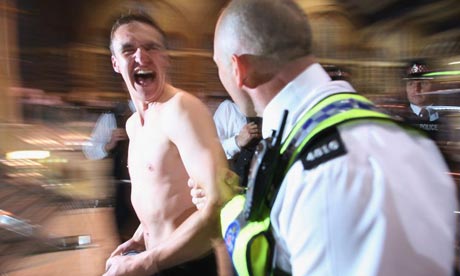 "A partygoer is accompanied by police"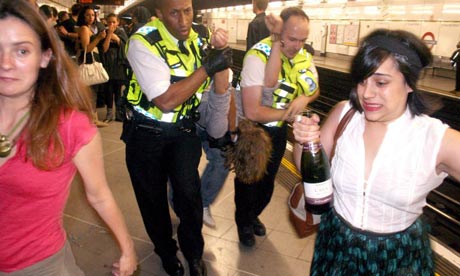 "Police assist a reveller on a Circle line platform"
More pictures of pissed-up plonkers here.
Related Posts
Discussion
1 Comment(s)